GEL SHADES

---
ORDER FORM
Gel shades are a great new idea from s1b.com. In the past lamp shades were used to do just that, shade the light and direct it up and down now there's an alternative GEL SHADES. Using standard lampshade frames and theatrical quality coloured gels you can fill your rooms with you favourite colours.
Colourful and elegant lampshades to brighten up any room.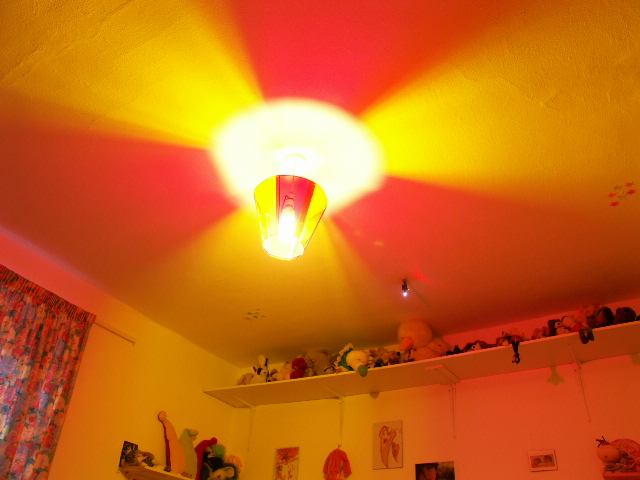 GEL SHADES
To order
* Select your frame style and size
* Select your choice of colours
* Pay using Paypal
* Within 10 days your own custom shade
UK only at present.
A note about colour and colour temperature....
The colours as depicted may vary due to the limitations and properties of the display you are using.
.
All colours are for guidance only.
If you require accurate colour matching (domestically using Dulux colour charts or professsionally using Pantone or RAL references)Please complete the form below leaving the colours blank and using the comments box to supply the colour references. It would also help to know if you have viewed the colour charts under daylight or artificial light and the type of light source to be used - Halogen, fluorescent, High intensity discharge etc.
---


Type
Base Diameter mm

Height mm

Fitting



DRUM 5

DRUM 8
DRUM 10
DRUM 12

140

200
250
300

115

150
165
190

Bulb clip

Pendant or table lamp




TALL DRUM 8
TALL DRUM 10

200

250

200

250

Pendant or table lamp





EMPIRE 5

EMPIRE 8
EMPIRE 10
EMPIRE 12

140

200
250
300

115

150
190
215

Bulb clip

Pendant or table lamp



---
To order your unique gel shade please complete this form this will then be emailed to us and we will email you an invoice with payment details


Fields with an asterisk (*) are required.
All frames have 6 panels the colour sequence is based on the number of colour choices.

E.G. choose 4 colours and the sequence will go colour choice 1,2,3,4,1,2. Two colours; 1,2,1,2,1,2.
Any comments?
top of page